Yes, you heard that right and you've also probably heard it one hundred times before. But this time, things have gone a little bit West 👀😏
The singer, rapper and husband to Kim Kardashian, Kanye West, declared on Saturday, on the momentous Fourth of July, that he would indeed by running for president in 2020.
He made his announcement on Twitter stating "We must now realize the promise of America by trusting God, unifying our vision and building our future. I am running for president of the United States".
Causing chaos on social media, the singer endured over four hours of interviews yesterday addressing his announcement. In a predicted stream of on-going rambling- the eccentric American made a few eye-brow raising statements:
That he's running for president in 2020 under a new banner—the Birthday Party—with guidance from Elon Musk and an obscure vice-presidential candidate he's already chosen. "Like anything I've ever done in my life," says West, "I'm doing to win."
That he no longer supports President Trump. "I am taking the red hat off, with this interview."
That he's ok with siphoning off Black votes from the Democratic nominee, thus helping Trump. "I'm not denying it, I just told you. To say that the Black vote is Democratic is a form of racism and white supremacy."
That he's never voted in his life.
That he was sick with Covid-19 in February.
That he's suspicious of a coronavirus vaccine, terming vaccines "the mark of the beast."
That he believes "Planned Parenthoods have been placed inside cities by white supremacists to do the Devil's work."
That he envisions a White House organizational model based on the secret country of Wakanda in Black Panther.
Mr West said in his interview with Forbes that he decided to change his original plans of running in 2024 to this year for the 220 presidential elections. He also she some light around the decision for his campaigns slogan The Birthday Party, that it was chosen "Because when we win, it's everybody's birthday."
If it's all sounding like a bit of a farce to you now, just wait…..
The presidential candidate also admitted he registered to vote for the first time in his life on only Monday. A bit strange from a wanna-be president ahy?🤔
He has also made some drastic statements regarding his initial presidential favourite Mr Donald Trump, stating now that he lost confidence in Trump. He also added about the current President that, "Trump is the closest president we've had in years to allowing God to still be part of the conversation."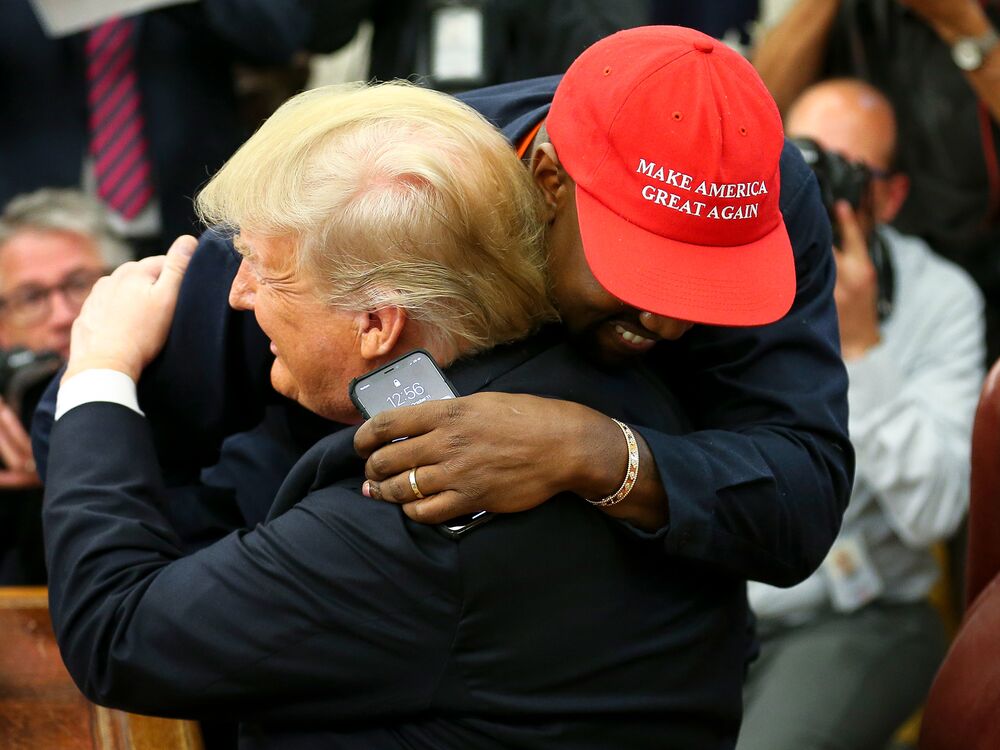 So it is a strange turn of events for the once Republic supporting Trump. Are we about to endure another presidency of obscure statements and theatrical speeches? Sit tight everyone… It looks like America is in for another adventure😏